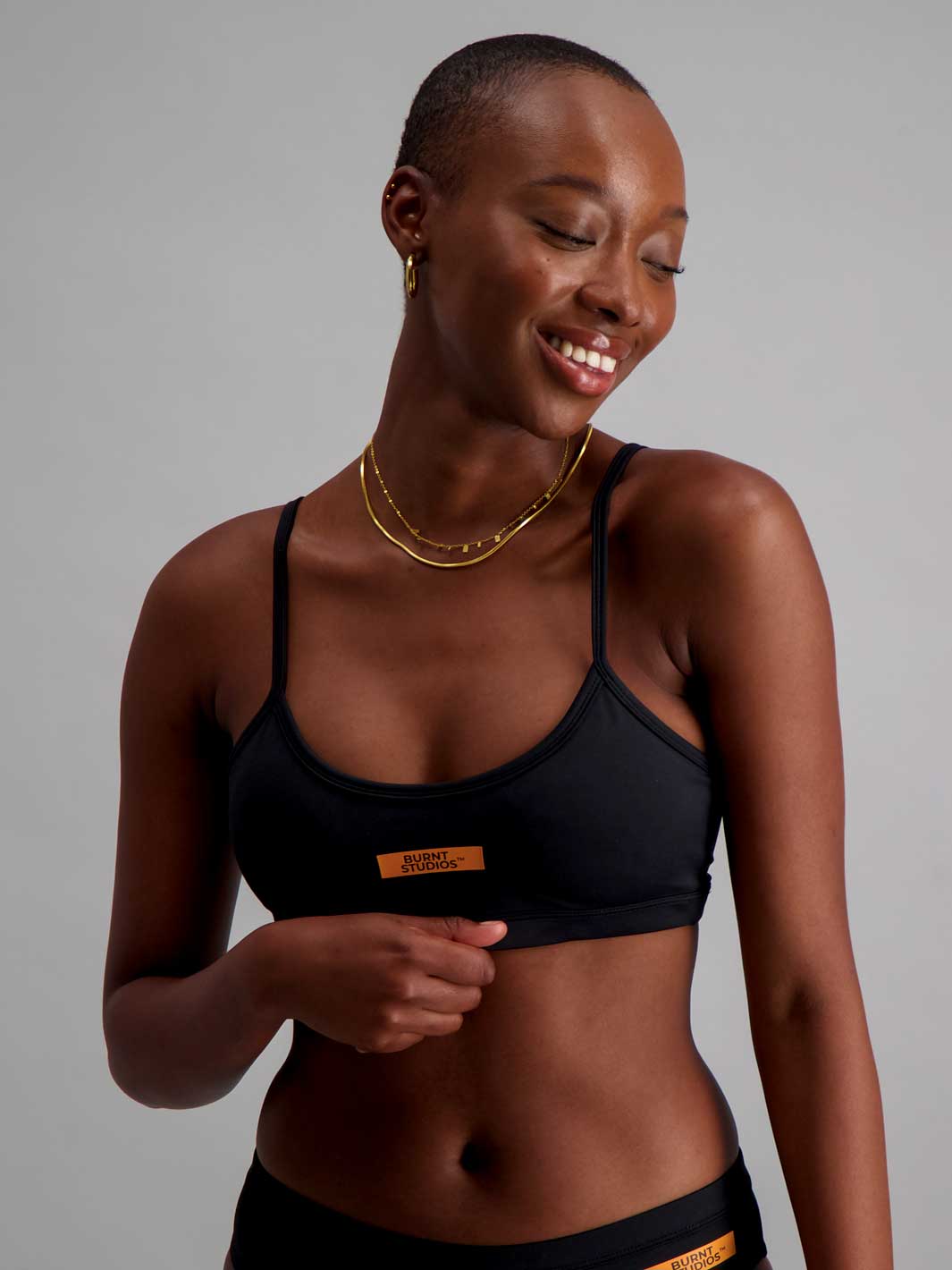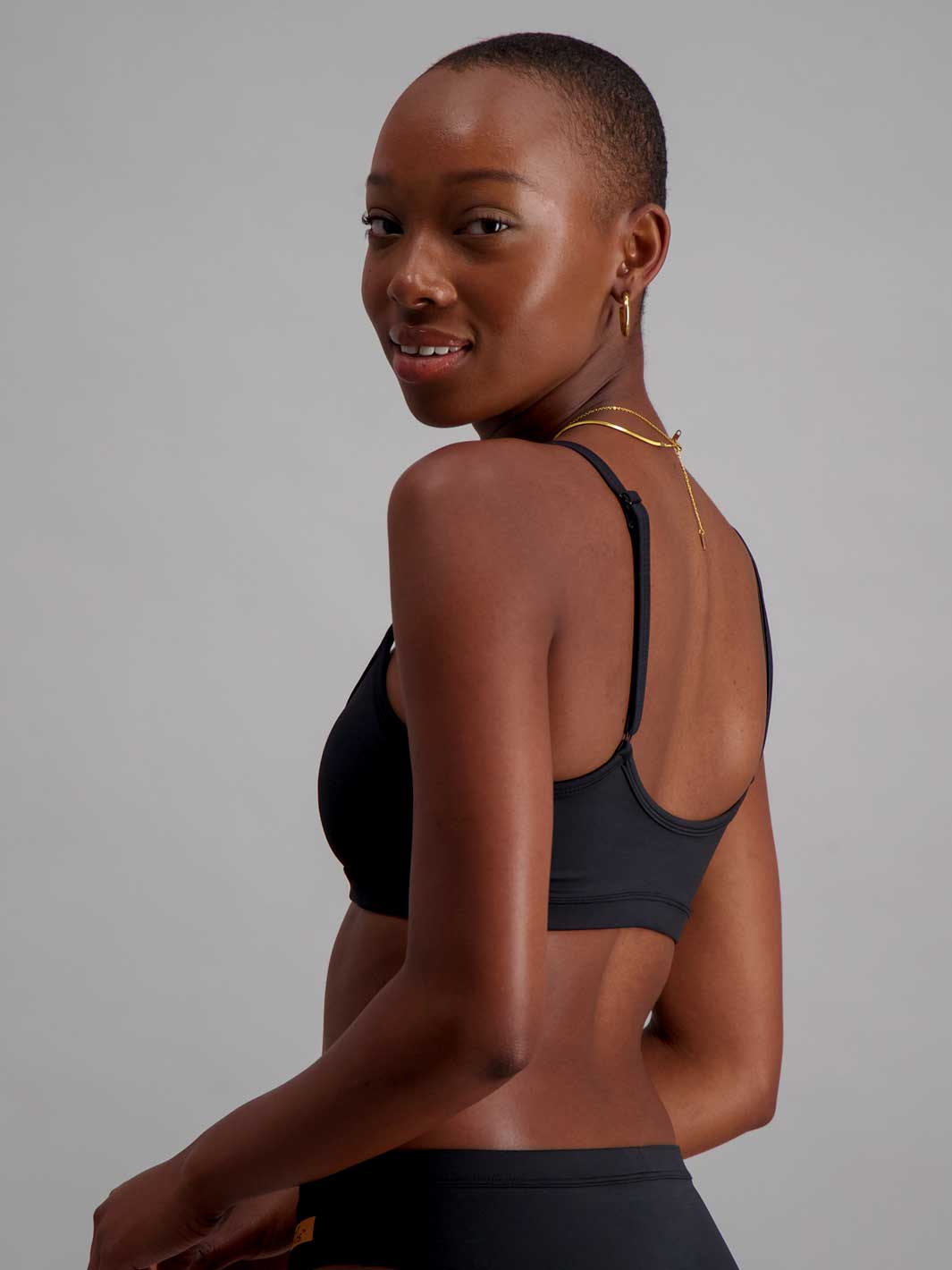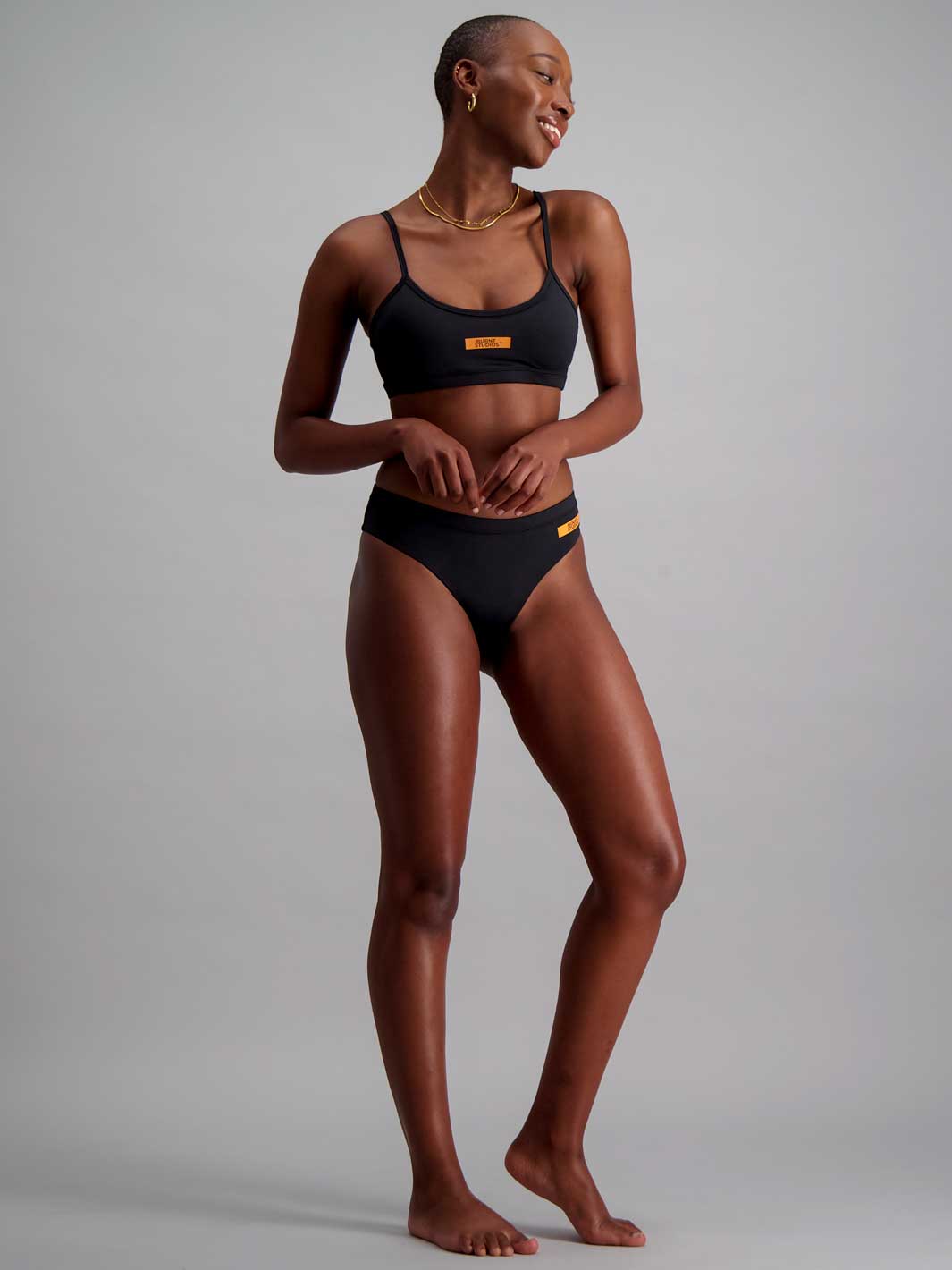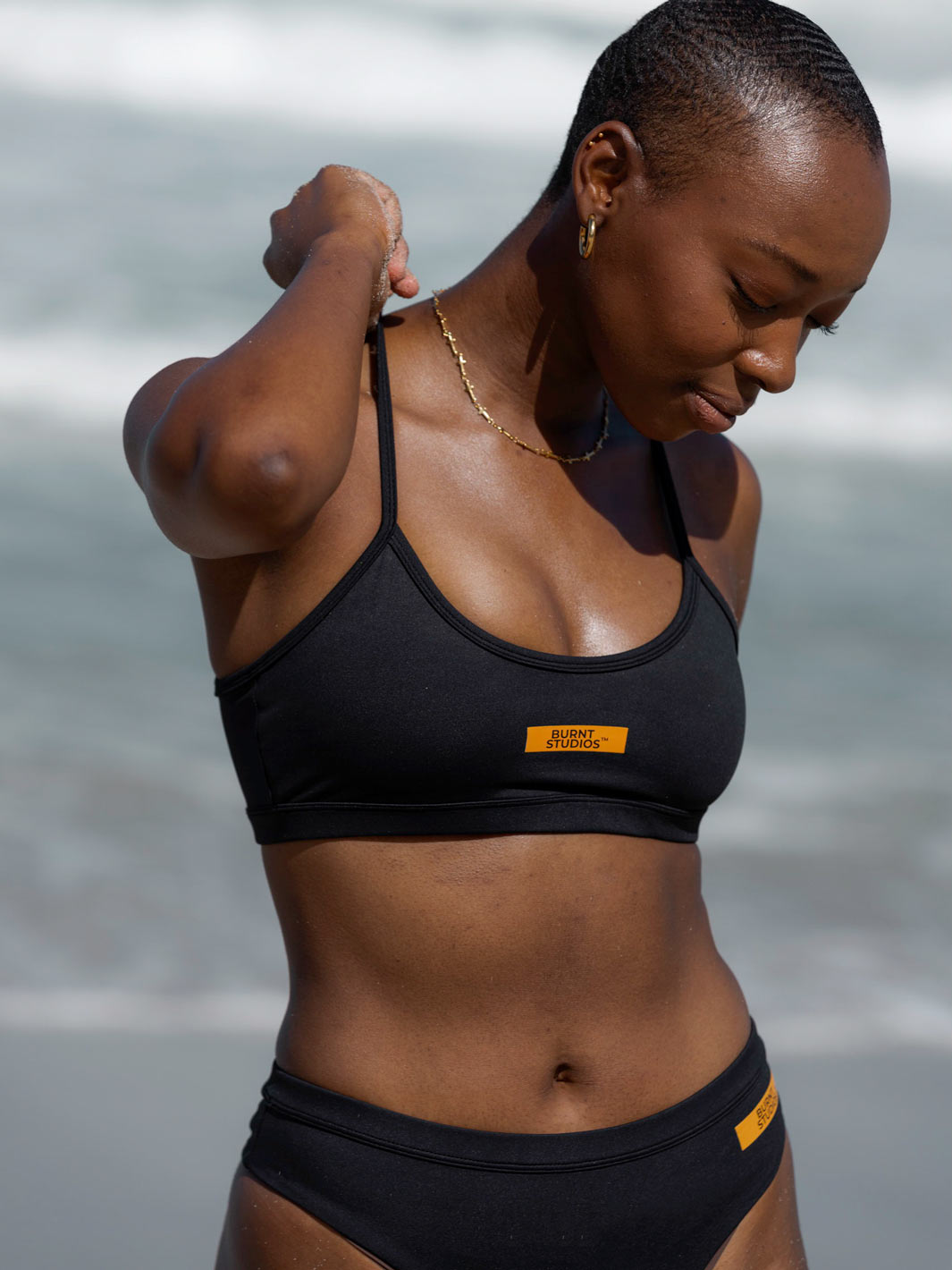 The Essential Sporty Bikini Top
Sale price
R599.00
Regular price
Quality that lasts and makes you feel good
Since trying the Burnt Studios swimwear it has changed the way I look at myself. The fit is perfect, secure and comfortable. The fabric is soft and so well stitched. I have not found another make like this. I will continue to support Burnt Studios.
Ready to Go!
The best supportive bikini. Só flattering and fabulous. A staple in my wardrobe.
Versatile and Stunning: My Black Sporty Bikini Top Review!
I am absolutely in love with my black sporty bikini top! It is the perfect compliment to my figure and small breasts. After countless ocean swims and numerous washes, it still looks as good as new.
The best part about this bikini top is that it is so versatile. I can wear it as a sports bra when I go hiking, and then transition into a bikini top when I dive into mountain pools. It is truly a multipurpose piece that has become a staple in my swimwear collection.
Not only is it functional, but it is also gorgeous. I feel so confident and comfortable when I wear it, knowing that it flatters my figure in all the right places. It's made of high-quality material that can withstand various elements, making it a worthwhile investment.
Overall, I am thrilled with my black sporty bikini top. It is the perfect combination of style, comfort, and functionality. I'm sure it will continue to serve me well on all my adventures, and I can't wait to wear it again!